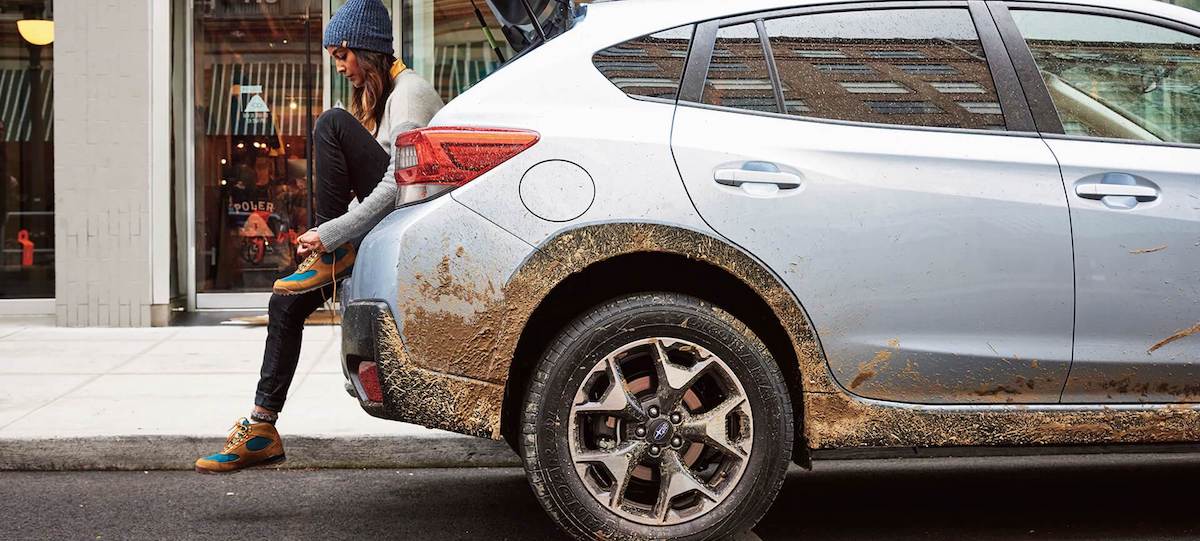 When you're familiar with the dense snowfalls and icy roads of North Dakota in the winter, you know how important all-wheel drive can be. And while Subaru has always been known for powerhouse performance and state-of-the-art technology, Subaru X-MODE takes your driving experience to the next level. So, just what is Subaru X-MODE and how can it help you drive with confidence through any scenario? Let's take a look:
Contact Us
What is Subaru X-MODE?
X-MODE is a Subaru-exclusive technology that enhances the full-time symmetrical all-wheel drive system when needed. This technology optimizes capability and performance through even the roughest driving, like:
Steep Climbs: X-MODE will flip into lower gear ratios to boost power, while the transmission control unit (TCU) provides 25% more AWD clutch pressure.
SlickRoads: Traction control becomes more sensitive and responsive, which heightens stability.
Harsh Declines: Hill Descent Control adjusts braking to all four wheels in order to stay in control while descending the steepest slopes.
How Do I Use Subaru X-MODE?
Utilizing X-MODE couldn't be simpler. Just push the button in the center console to activate the technology with just a touch. Your Subaru will get to work while adjusting components like throttle, axles, and transmission system. That means you can keep your hands on the wheel and your focus on the road without worrying about complicated controls.
Which Subaru Models Use X-MODE?
You'll find this standard feature on all vehicles with Lineartronic® CVT. This list includes popular models like the Ascent, Crosstrek, Forester, and Outback. And while Subaru Outback X-MODE and Subaru Crosstrek X-MODE will maximize your traction through any terrain, Subaru Forester X-MODE also includes a dual-function system with specialized settings for mud and snow. 
Try Out X-MODE During Your Test Drive
You might think you understand Subaru X-MODE, but until you've gotten behind the wheel, you won't know just how incredible this technology can be. Why not try it out for yourself with a test drive at Kupper Subaru today? Our team is ready to get the keys in your hand, so contact us to get started! If you're still researching your options, feel free to look at our shopping guides like the 2020 Subaru Forester vs 2019 Honda CR-V or 2020 Subaru Outback towing.