The Kupper Chevrolet-Subaru and Bismarck Motor Company Marketing departments gets together about once a month for a "Marketing Mindshower Meeting". Considering there are 3 of us always at different locations, we like to take some time to step away from the office to meet together and brainstorm (AKA Mindshower) new and innovative marketing ideas!
These meeting are important to us, because the goal of our dealerships is to be an industry leader in providing unmatched quality automotive products and services. We will constantly strive to meet the changing needs of our customers. Our aim is to provide an atmosphere that encourages employee teamwork, integrity and excellence. Together we will set and continually improve sales, service and operational standards. It is our mission to exceed our customers' and employees' expectations, and maintain their loyalty for a lifetime.
We make a point to visit different local coffee shops, restaurants and meeting spaces all around Bismarck-Mandan to support other local businesses. This also gives us a good reason to try some great food! We decided at our latest meeting to feature all the places we try out:
Our latest Mindshower meeting was on a beautiful sunny day - so we wanted a place with patio space. Therefore we picked Ale Works + Bismarck Brewing! And you guys, the BEST thing about their patio!? PET.FRIENDLY. If you know our stores, you know we love nothing more than being able to bring our furry friends into public places!
We went around 3pm and it was the perfect time to do some work and have some snacks before the dinner rush. We ordered 2 items off the menu to share between the 3 of us: AW Battered Cheese Curds with Louisiana Bayou Style Aioli and AW Pomme Frites with truffle, parmesan, herbs and smoked tomato hollandaise sauce - YUM! The perfect afternoon snack. We also really enjoyed the strawberry basil lemonade on a warm North Dakota summer day.
If you're looking for a pet-friendly patio in Bismarck - we highly suggest Ale Works and Bismarck Brewing. Even if you're not a furry friend owner, check them out - they have a great outdoor space to enjoy a sunny North Dakota summer day.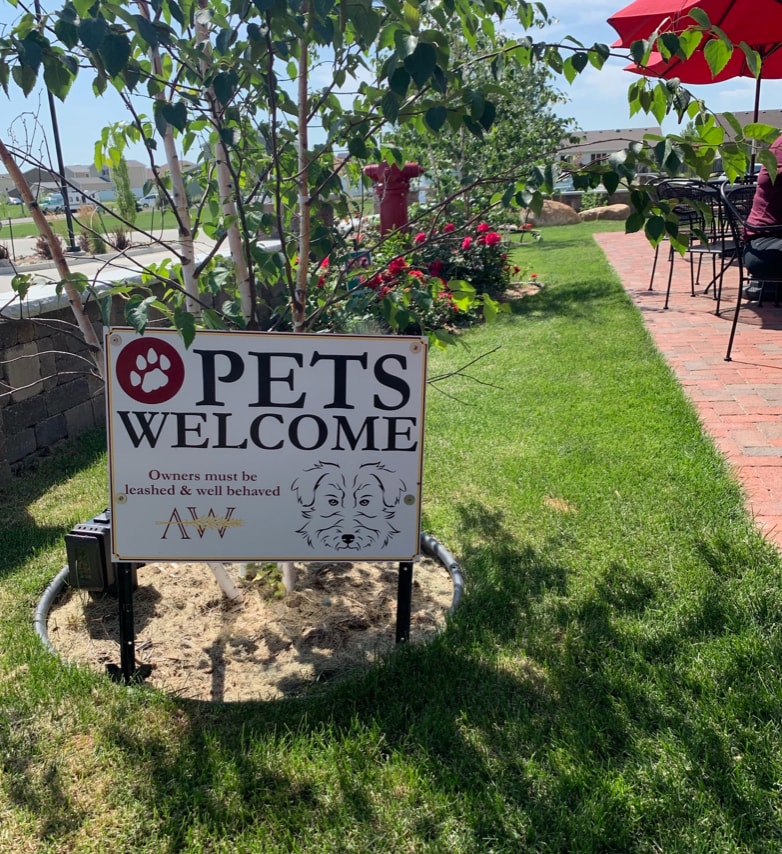 .